KILIMANJARO INTERNATIONAL AIRPORT
Kilimanjaro International Airport :Kilimanjaro Airport opened in 1971 and was designed as "the gateway to Africa's wildlife heritage". The construction was financed by a long-term loan from the Italian government, on which it was privatized in 1998 and is now operated by Kilimanjaro Airport Development Company (KADCO), a company fully owned by the government of Tanzania for tourist to thrill while on Tanzania Tours.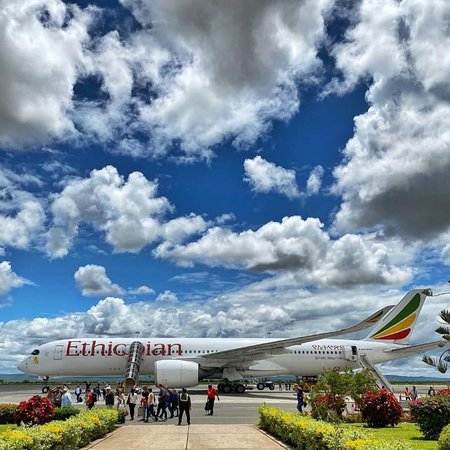 It is an international airport located in Hai district, Kilimanjaro region, Tanzania. The air servers are in Arusha and Moshi-Kilimanjaro cities. It is the largest airport in Northern Tanzania, both by size and passenger volume.
The airport has public facilities such as a resting room for those who feel like they need a rest, a prayer room for those who want to worship, Smoking areas are special for smokers.
The main target of the airport was to bring massive crowds of foreigners who pay a visit to East Africa and the ones coming specifically to Tanzania to speculate the eye-catching scenery in the Tanzanian national parks and the ones aiming at exploring the highest heights in Africa found nowhere but on the peaks of Mount Kilimanjaro. Kilimanjaro region is famous for having the highest mountain in Africa, Mt. Kilimanjaro meanwhile Arusha is known for its numerous tourist attractions including the Arusha national park, Tarangire national park and the Ngorongoro Conservation area which holds the great Ngorongoro crater. The airport port is situated in an area that is easily accessible from both regions with the help of a well-maintained tarmac road something which makes anybody to use only half an hour to reach the airport from the nearest city centers on either of the two regions.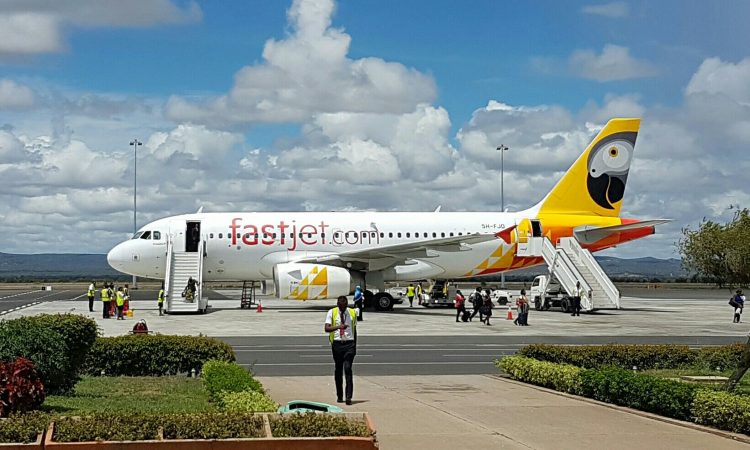 Another key secret behind the selection of the location of Kilimanjaro international airport was the most valuable gemstones in Tanzania and the whole of East Africa, the tanzanite minerals. They are extracted on the Mererani mines, which are located just a few minutes away from Kilimanjaro international airport. This factor favors much the transportation of these valuable minerals for further refining and processing, which in turn brings a remarkable economic growth to our nation through the income obtained from the gem-stone trade.
Kilimanjaro international airport is located 40km southeast of Arusha and 30km southern west along with the co-ordinates 030 25'S, 370 42'E; which is on an elevation of 2932ft above the ordinary sea level. This geographical location favors weather conditions with an average temperature ranging between 31-34 °C. This condition is usually associated with predominant winds, which are usually recorded to be prevailing from the west towards the East. This forces the runway at the airport to have a special design feature that enables the landing of any airplanes even in lifting weather conditions. Many aggregates went to the Cat II ILS landing system design, which eventually proves to be the most favorable for such a weather condition. In the year 2005, major advancements were made to the runway at Kilimanjaro international airport so as to cope up with the recent technological revolutions taking place on the whole diaspora. It has got a tarmac road which is 3600m by length i.e. 11835 ft. X 45m (3600m X 45m) which is obviously east-west oriented. 
There are three banks (CRDB, NMB, and AZANIA BANK), two ATM machines, and also money exchange services (Bureau de Change).
Some of the airlines landing at and departing from Kilimanjaro International Airport include:
AIRLINE                                                               DESTINATION 
AIR KENYA EXPRESS

 

NAIROBI-WILSON

 

AIR TANZANIA

 

DAR ES SALAAM, ENTEBE, ZANZIBAR

 

CONDOR AIR

 

FRANKFURT
ETHIOPIAN AIRLINE
ADDIS ABABA

 

COASTAL AVIATION

 

ARUSHA, LAKE MANYARA, MWANZA, SERONERA,ZANZIBAR
FLYDUBAI
DUBAI-INTERNATIONAL
KENYA AIRWAYS
NAIROBI-JOMO KENATTA
KLM
AMSTERDAM

 

PRECISION AIR

 

DAR ES SALAAM, ENTEBE, MWANZA, NAIROBI-JOMO

                   

KENYATTA, ZANZIBAR

 

QATAR AIRWAYS

 

DOHA
REGIONAL AIR SERVICE

 

ARUSHA, LAKE MANYARA
RWAND AIR

 

KIGALI
SAFARILINK AVIATION

 

NAIROBI-WILSON
TURKISH AIRLINE

 

ISTANBUL

 

UGANDA AIRLINE

 

ENTEBBE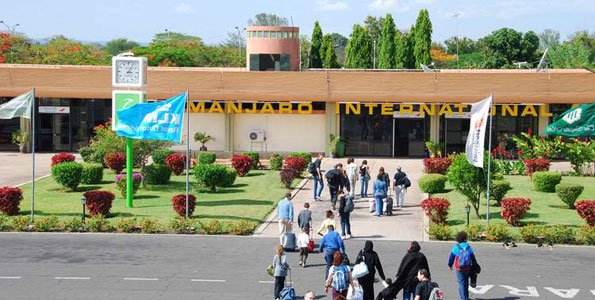 Ø If you are unable to find direct flights from your destination to Kilimanjaro International Airport, You can fly direct to Mwalimu Julius Nyerere International Airport -Dar es Salaam or to Nairobi-Kenya then from there you have plenty of options of flights flying to Kilimanjaro Airport.