3 Day Serengeti national park safari
Enjoy and an amazing experience of Africa's most diverse landscape in your 3 day Serengeti national park safari, this excursion starts from Arusha Tanzania and will end in Arusha. The trip offers you opportunity to see the big five in the natural setting as well as several wildlife and bird species , some of the most common sighting will be elephants, giraffes, lions, wildebeests, buffaloes, cheetahs, zebras, elands, gazelles , crocodiles among others.
Day of 3 Day Serengeti park safari: pick up from Arusha and transfer to Serengeti national park.
Following your Serengeti safari, you will be picked up from your place of accommodation in the morning after breakfast at 7:00am. You later embark on a drive to the Serengeti national park through the lush countryside,  as you drive   you  pass by Olduvai gorge a historical site where Dr Louis Leakey Discovered the oldest skull, you will stop by  to have a brief experience of Olduvai gorge. Later proceed to Serengeti having the thrilling views of the great Ngorongoro crater area. Upon arrival, you will head straight for an afternoon game drive, viewing wildlife such as lions, elephants buffaloes, giraffes, rhinos, cheetahs, elands among others.  Later after the game drive, you will proceed to your lodge for a relaxation, dinner and overnight at the lodge.
Day 2 of 3 Day Serengeti park safari: Whole day game drive in Serengeti national park.
Get up early in  morning after breakfast, you will later head to the park in search for wild game, The Serengeti area is blessed with a abundance ranging from the extensive landscape dotted with vegetation to being home for the great wildebeest migration  that sees over a million wildebeest  cross to Kenya's masai Mara, to several Thomson gazelles in the different  areas across the park to the  several crocodiles in the grumeti river, you will be able to have an awesome experience of the  Serengeti.  You will have your   game drive during the morning and afternoon.  Dinner and overnight will be at the you lodge.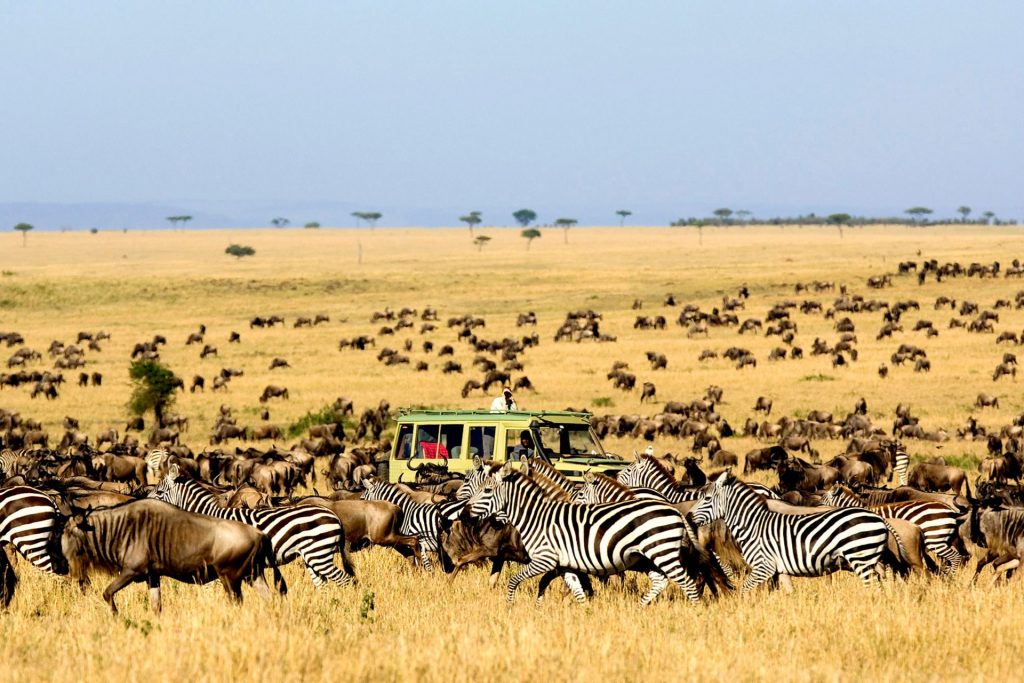 Day 3 of 3 day Serengeti national park safari: last game drive and transfer to back Arusha.
Get up early in the morning, have your breakfast and head for your last game drive into the wilderness for your final shot of the Serengeti experience.  Later you will check out of your lodge and transfer back to Arusha.
The trip includes
Park entry and activities.
Accommodation full board basis.
English speaking guide.
Transport to and from the park