HIKING MOUNT KILIMANJARO
Hiking Mount Kilimanjaro : The highest free-standing mountain in Africa. It's a volcanic mountain covered by snow on the roof. The mountain comprises two dormant volcanoes known as Kibo and Mawenzi, as well as one extinct volcano, which is Shira. Its height is 5895m. Kilimanjaro receives two rainy seasons per year, which are from March to January. It's when Kilimanjaro experiences the wet season, and the dry season is from late June to September.
Climbing Kilimanjaro requires a minimum of 5 days, but this also depends on the route you decide to climb. Mount Kilimanjaro has seven climbing routes, and they both differ in terms of
Anyone over the age of ten, as well as older generations in their 60s and 70s, can reach the summit; all you need is determination and willpower. You don't need to be an athlete or highly trained mountaineer, however, you just need some physical training to strengthen your muscles and get used to endurance because on the mountain you will be walking about 7 km on many days. There are 7 main roots for climbing/ hiking Mount Kilimanjaro which are as follows 
Marangu route 
It is somewhat flat compared to other routes, and this makes it the easiest route to the summit; however, as you ascend higher, the difficulty becomes apparent; however, it has a resting point with huts where you can sleep, and another advantage is that you can reach the summit in a minimum of 5 days.
Machame route 
One of the hardest and most challenging routes due to its gentle slope and ups and downs as you are on the way to the base camp, though the real adventure can be felt along Machame route. A minimum of 6 days is required to summit.
Rongai route 
It is mostly preferred by trekkers as their resting points are close to each other, and this means that you just get a rest after a short distance walk, but it also offers a true wilderness experience in the early stages of the climb. It's a remote route that starts near the border between Tanzania and Kenya, and also, through this route, you can make it to the summit in a minimum of 6 days, and you descend down through the Marangu route.
Lemosho route 
It's the most scenic route with a high chance of acclimatization, hence a high chance of success. This is also a fairly steep and difficult route, but it is very rewarding.
This route allows hikers to "walk higher" while they "sleep low," enabling better acclimatization.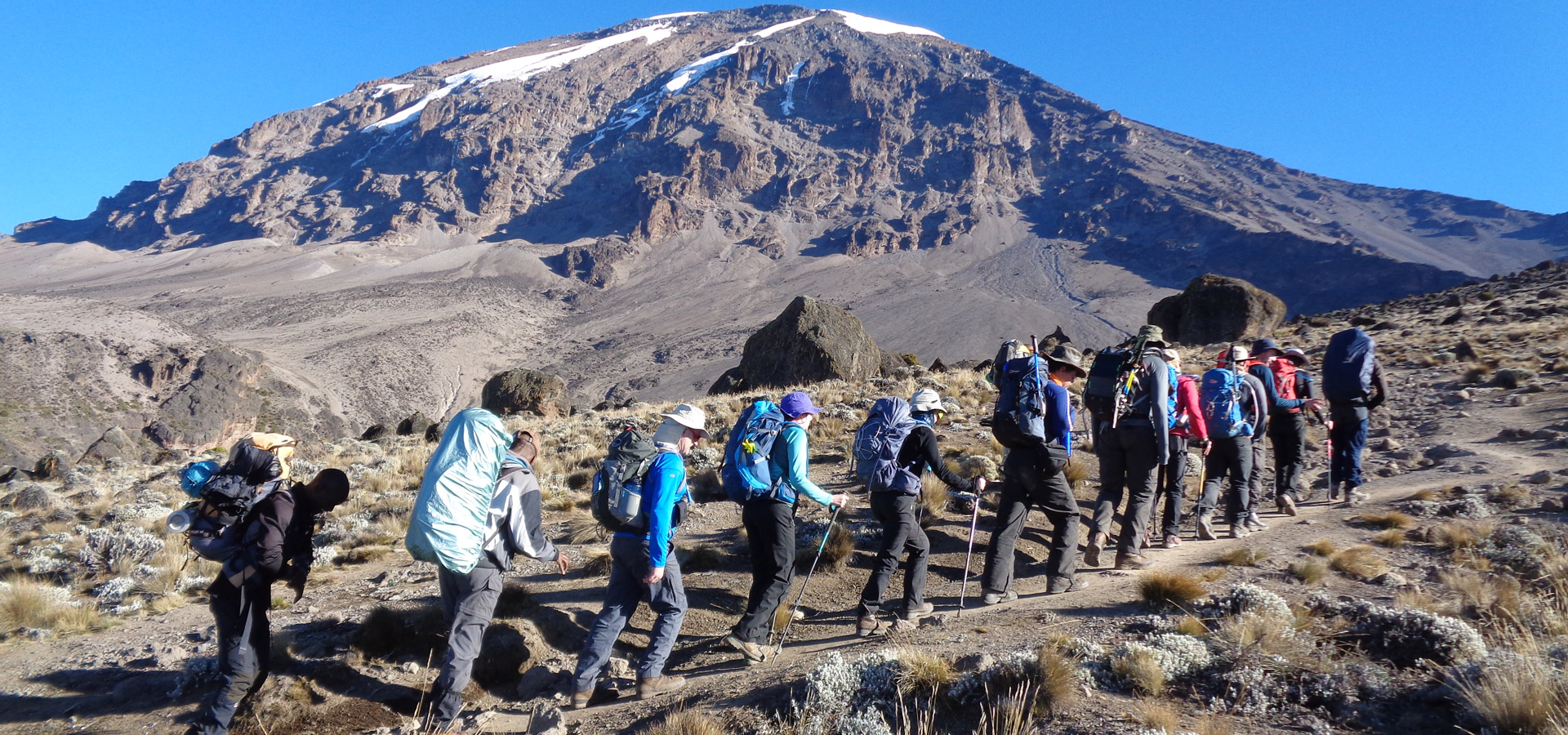 Route of the Northern Circuit 
At the start, you start the same as those who do the Lemosho route, but on the way, you diverge to the northern circuit. It's a quiet and scenic route taken by many, but you just need at least 9 days to complete it.
It also provides amazing views down into the open plains that are found to the north of the mountain.
Route Umbwe 
The most difficult route is very steep and takes a little time to gain a decent amount of elevation, resulting in a very low success rate. Not only that, but also poor acclimatization due to rapid ascent. It joins the Machame and Lemosho routes up there.
Shira route 
With the exception of day one, the Shira route follows similar trails as the Lemosho route. On day one, you'll be driven to the starting point, which is at a higher elevation of 3400 meters. You will have the same great view as those of the Lemosho route.