TANZANIA SAFARI
Tanzania safaris : The Serengeti, with its enormous grasslands, the world's largest un-flooded and un-broken caldera, the Great Wildebeest Migration, and the majestic Mount Kilimanjaro are all revealed during a safari in Tanzania. On an once-in-a-lifetime Tanzania safari, eat lunch close to a hippo-filled watering hole, search for the famed tree-climbing lion, and watch giant tusked elephants amble through the Serengeti and Tarangire. Also Tanzania allows visitors to witness Maasai culture, Datoga culture, Hadzabe culture, incredible animal viewing, and spectacular ascents up Mount Kilimanjaro, Africa's biggest free-standing peak. Add a few days on Zanzibar's beaches, and you've got yourself a truly wonderful African trip. As a solitary traveler, family, relatives, friends, couples, or honeymooners, Tanzania provides some spectacular, unforgettable, romantic, and unique safari experiences.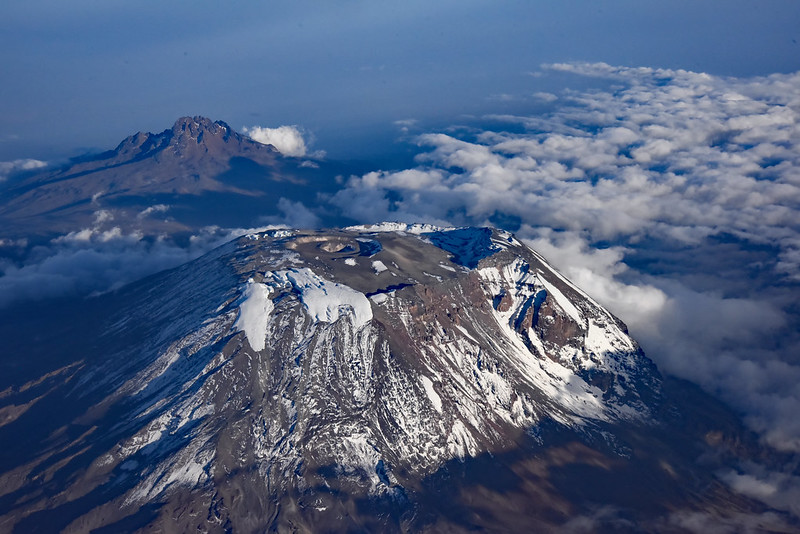 Couples and other Tanzania traveler groups will most likely choose the northern safari circuit for their safari experiences before travelling to the Indian Ocean islands to relax and replenish their batteries together. A hot air balloon flight above the Serengeti migration while on safari in the north is a particularly remarkable experience to share with your companion. Many safari camps and lodges would gladly arrange special dinners for one, two or more than two group at the camp or in the bush. Things only get better after you get to your spice island of choice, with romantic sunset strolls along the beach, peaceful seaside meals, and plenty of R and R (Rest and Recreation) hours spent reading books and conversing on beach loungers or in hammocks. Tanzania offers a wide range of safari experiences for you to participate in and enjoy throughout your safari. Some of the Tanzania safaris include:
WILDLIFE SAFARIS
Tanzania combines some of Africa's top wildlife safaris with magnificent tropical beaches to create a winning combination. In addition to the Serengeti's famous wildebeest migration, there are other world-class wildlife safari destinations here. Consider the famous "northern circuit," the wild parks in the south, the eastern wildlife circuit, and the distant parks of western Tanzania for wildlife safaris in Tanzania.
The "northern safari circuit" of Tanzania is the country's wildlife showcase, the magnificent Serengeti offers what many consider to be Africa's best wildlife safari: the annual migration of 1.5 million wildebeest. Ngorongoro Conservation Area, Lake Manyara National Park, and Tarangire National Park are all close by and offer excellent animal safaris. However, they can all be extremely crowded during the tourism peak season.
Nyerere National Park, in eastern Tanzania, is perhaps Tanzania's and among Africa's largest park, and it blends beautifully with where the beach meets the bush: Saadani National Park, the only wildlife refuge in East Africa with an Indian Ocean beachfront. Both provide very true wilderness experiences, and they are perfect wildlife safari destinations if you want to be alone and encounter wild creatures without having to share your experience with others. Southern Tanzania is less busy than the more well-known northern Tanzania, so if you despise crowded places, this is the spot for you. The Mikumi National Park and the Udzungwa Mountains National Park are two other national parks on this circuit.
With only a few other tourists nearby, western Tanzania begs for great and varied wildlife safari experiences. The buffalo and lion in Katavi National Park, as well as the chimpanzees in the densely forested Mahale Mountains National Park, would draw "Old Africa hands." However, getting to these sites takes longer than getting to parks in the north or south of the country.
To summarize, Tanzania has it all when it comes to wildlife safaris. You will have the opportunity to see massive wildebeest migrations, the Big Five, the greatest herds of elephants, tree-climbing lions, various migratory and resident bird species, and other large numbers of wild creatures.
HIKING SAFARI
Apart from being famous and known for wildlife safari experiences in the northern safari circuit, Tanzania is also home to hiking and climbing safaris, with Africa's tallest peak, Mount Kilimanjaro, and Africa's fifth largest mountain, Mount Meru. If animals aren't your thing but you want adventure, trekking on Africa's roof top is the perfect experience for you. Imagine waking up in the morning to find yourself on the roof top of Africa, surrounded by ice. It's a one-of-a-kind experience and memories you'll never forget. However, for this type of adventure, don't forget to bring your camera for hot or fantastic social media images.
CULTURAL SAFARI
Remember that Tanzania is home to over 120 tribes, each with their own culture. Try to think about how many cultures you would meet on your Tanzania safari. Tanzania is an ideal location if you enjoy cultural activities, with over 120 cultural practices to choose from, including the Maasai cultural, Hadzabe, Datoga, Sukuma, and Chagga people who live on the slopes of Mount Kilimanjaro. You will have the opportunity to participate in as many cultural activities as possible, and you will be able to take your time learning about their everyday lives and, if you choose, taste their local delicacies and beverages.
CITY TOURS
Tanzania is still the best location for people who want to find themselves in the heart of Tanzania's major cities, wandering through local stores, buying presents and local commodities, visiting national museums, eating at local restaurants, or finding the trendiest clubs. Dar es Salaam, Tanzania's largest city, is followed by Mwanza, the country's second largest city, Arusha-Africa's Geneva, Dodoma- Tanzania capital city, Tanga, and Mbeya both are the largest cities in tanzania where you can enjoy the city tours.
BIRD SAFARI
Those who enjoy birds will not be disappointed in their Tanzania safari, as Tanzania is known as a bird lover's paradise. Tanzania is home to a diverse range of bird species, including both resident and migratory species. Serengeti national park, Ngorongoro conservational area, Lake Manyara national park, Tarangire national park, and Ruaha national park are ideal locations to find and watch birds. From there, you will likely encounter every kind of African bird species. However, if you want to see the migratory birds you must visit Tanzania during the rainy season, when they arrive from all over the world, including Asia and America.
BEACH SAFARI
A journey or safari to Tanzania would be incomplete without a trip to the coast, despite the fact that its safari alternatives are more than adequate. The gorgeous white beaches of Zanzibar, the more secluded Pemba and Mafia islands, and the Tanzanian mainland coast are all reasonably accessible and must-see destinations for more experience. There are fifty islands that make up the Zanzibar Archipelago. Zanzibar evokes a plethora of romantic travel feelings, with much to stimulate the senses.
To the south, the Mafia Archipelago is a magnificent collection of islands set in a clear blue sea. While Tanzania's mainland coastline is sometimes ignored but trust it has some of the more fantastic and beautiful beaches to enjoy in if you feel like you don't want to go to Zanzibar island. Ras Kutani, a modest luxury safari-style beach resort, is located on a large sandy beach and is ideal for newlyweds looking for a relaxing break before continuing on with their safari and beach vacation.
CHIMPANZEE TREKKING AND SAFARI
Chimp trekking is a fantastic addition to any Tanzania safari. Despite the fact that chimps are our closest cousins, chimp trekking is not as well-known as gorilla trekking. However, the experience is essentially the same. Chimpanzees are very intelligent social animals, and studying them up close is endlessly interesting, especially because so much of their behavior is so familiar to humans.
The Mahale Mountains National Park, on the banks of Lake Tanganyika in Tanzania's western reaches, is secluded and eerily beautiful. The best chimpanzee contact in Africa may be found here, as well as chimp trekking in Tanzania at the Gombe National Park. The best time to go chimp trekking in Tanzania is between May and October, when the weather is dry. Forest treks, trekking, and camping excursions are best done during this period. Chimpanzees, on the other hand, may travel at any time of year.
ATTRACTIONS IN TANZANIA
Tanzania is one of the best tourist destinations in Africa. The country has many attractions to enjoy during your safari in Tanzania and make your experience truly magical and more enjoyable. Some of the attractions in Tanzania include Mount Kilimanjaro, the largest mountain in Africa; Mount Meru, the fifth largest mountain in Africa; the world's largest caldera whose walls are unbroken-the Ngorongoro crater; the endless plain of Serengeti; the great wildebeest migrations in Serengeti; the larger populations of predators in the Serengeti and Ngorongoro; the oldupai gorge; the big fives; the tree climbing lions in the lake Manyara; the largest herds of elephants in the Tarangire national park; the Maasai tribes; the Datoga tribes; the Hadzabe tribes; etc.
TOURIST ACTIVITIES IN TANZANIA
With so many attractions, Tanzania also has a plethora of tourist activities to participate in and enjoy, making your safari in Tanzania world-class and unforgettable. Some of the tourist activities in Tanzania include game drives, walking safaris, balloon safaris, hiking, bush meals, local village walks, visits, bird watching, horseback riding, city tours, cycling, a canopy walkway in Lake Manyara National Park, canoeing and boating safaris etc
ACCOMMODATIONS IN TANZANIA
Following your tourist activities, there are numerous lodging options to choose from on your safari in Tanzania. Some are placed within the park, while others are found on the outskirts. Tanzanian lodging caters to all types of tourists, from budget to mid-range to luxury, and is ideal for families, couples, friends, relatives, children, honeymooners, and more. If you don't want to stay in a lodge during your visit, there are plenty of campsites to choose from, both public and private, scattered throughout the parks to make your night and overall safari truly spectacular and exciting.