6 Days tanzania Primates and wildlife safari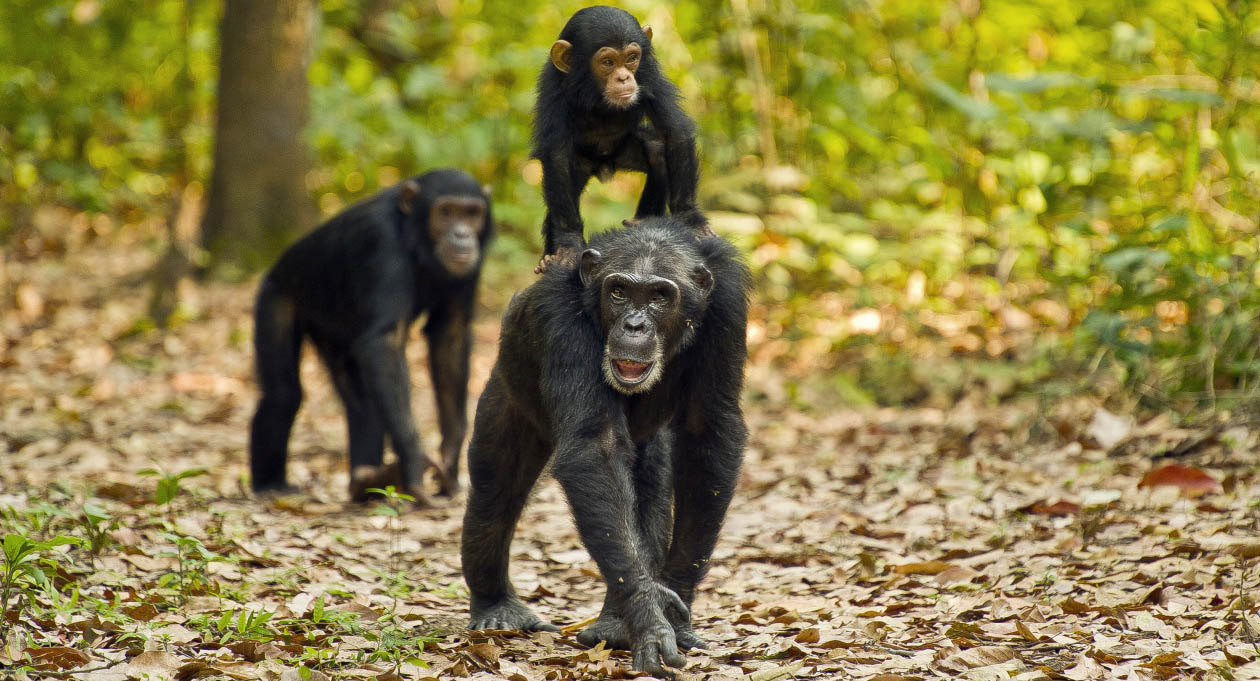 6 Days tanzania Primates and wildlife safari : Tanzania is a unique destination to have both primates tracking and wonderful great wildlife safari. The greatest wildlife experience of the wildebeest migration can now be fully experienced alongside the primate tracking adventure, As you visit Serengeti National park to see wildebeests migrating nature wonder and a great life time experience. Special primates can be spotted and viewed while on a primate-wildlife safari vacation to Africa. With over 900 chimpanzees in Gombe stream national park and Mahale Mountains National park is truly the ideal destination for the primates-chimpanzees lovers. These closest relatives of the human being having 98% gene resemblances humans are such a breathe taking-wonderful stunning intelligent creatures to include on your travel to do list as the tracking through the great Equatorial rain forests of Mountain Mahale National Park is so amazing and so great to experience as one is totally surrounded by very huge-thick equatorial rainforest trees, wild chimps swinging from branches to another as different wildlife like Tropical birds nest African eagles these scavenge the skies only to spot the easy meals. while as herbivores like buffaloes, elands and elephants roam swiftly through the open savannah protectively from fear of the predators such as the Leopards-spotted hyenas and lions that keep setting traps to hunt down they daily prey. The ambiance of the accommodation facilities is not compared to any other in the continent as they offer a smart cool-relaxation and excitement of spotting a few wildlife as you're resting in a Tent camp site, lake side resort house.  Such an amazing life time experience to watch.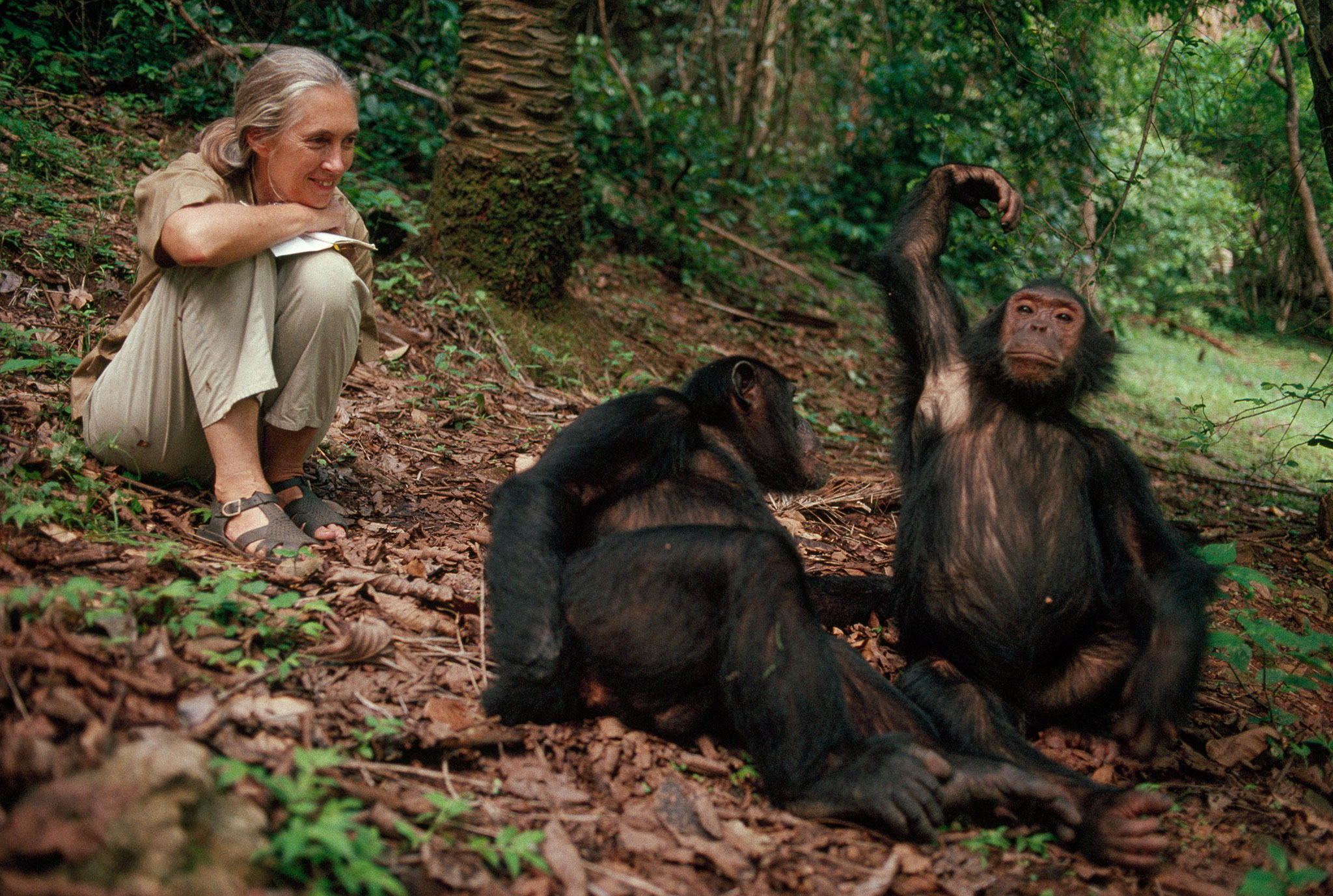 6 Days Tanzania Primates and wildlife safaris. Summary of the Itinerary.
Day 1: on arrival city tour transfer to Serengeti N.P have an evening game drive
Day2: Whole Day game Drive at Serengeti national park.
Day3; Hot air balloon safari and transfer to Arusha
Day4; Fly to Kigoma  western Tanzania District
Day5; Go for chimp tracking adventure-return to the accommodation for the night
Day6; Fly Back to Arusha
Detailed Itinerary on Our 6 Days Primates-safari trip to Tanzania.
Day 1: Transfer to Serengeti national park From Arusha.
 On arrival in Arusha the previous day, you will  head Serengeti national park where lunch shall be served to your at our safari lodge having a welcoming ever-green open cool savannah grass land view of the Serengeti plains. Head out for an evening simple relaxation nature walk in the park as your witness the beautiful sunset African wild experience. Return to the accommodation were dinner will be served.
Day 2 of 6 Days Tanzania primates and wildlife safari: whole day game drive experience.
 Have an Amazing whole day game drive around the different part of the game park as you view lots of wildlife and first hand African wilderness that would be surrounding you from all over as you drive through different 1000 herds of buffaloes, 100 elephants, million wildebeests and thousands of zebras being hunted down by the fast running cheetah, strong king of the jungles. A very stunning event to watch. Head back to the safari lodge for dinner relaxation and unwind.
Day 3 of  6 Days tanzania Primates and wildlife safari : hot airbaloon and masai culture visit .
  Go for an early Morning Hot air Balloon safari around the park as your spot all  wildlife spread out into the great endless plains of the Serengeti. While floating in the air balloon your to view a lot of breathe taking sites around the park. The 650 bird species flying besides you in the air. Just truly spectacular to experience. Then lunch, go for a simple Masai Cultural trip in Masai villagesHave dinner and overnight.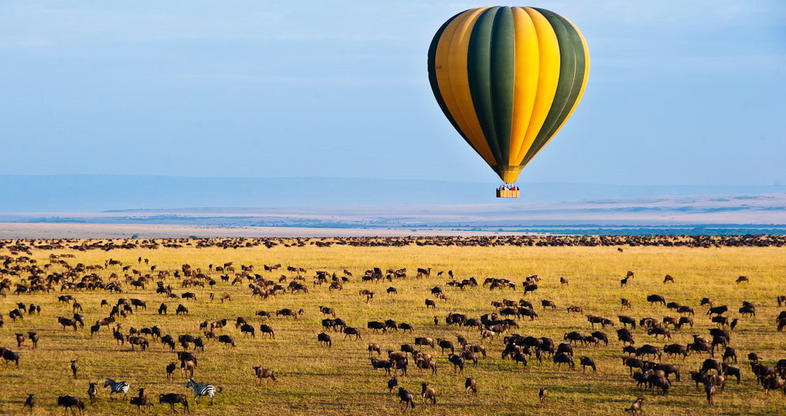 Day 4 of 6 Days tanzania Primates and wildlife safari : Transfer to Arusha and fly to Kigoma
 Have your breakfast , check out and  transfer to Arusha. Upon arrival,  you will board achatered flight to Kigoma town in western Tanzania at the shores of lake Tanganyika. You will have dinner and overnight at your lodge in the Kigoma town.
Day 5 of 6 Days Tanzania Primates and wildlife safari: chimpanzee trekking
Have had your early morning breakfast later board a boat to gombe national park  be briefed at the head office and given a forest rangers who would lead the Chimp tracking team into the forest. The entire tracking experience is both challenging and so excitingly tiresome as you come across different chimpanzees in families and other monkey troops such as the White colobus monkey, vervet  monkeys and red tailed monkeys all swinging from tree branches to another in search of fruits and insects to feed on.
Birding is such a magical activity in gombe national park as you're to wonder across 323 bird species flying through the great green forest skies and other birds of prey scavenging and for smaller ankimals to hurt down for a meal, Butterflies gracefully float through the forest skies and flower areas. Luck enough you to encounter forest buffaloes, bush big, antelopes amongst others whiles tracking. Heading back to the accommodation we shall having a late Lunch and Diner overnight.
Day 6 of 6 Days Tanzania Primates and wildlife safari
Have your breakfast in the morning and be transferred to Kigoma airstrip, later take you flight to Arusha or Dar-es salaam where you will pick your connecting flight to your destination
The safari is inclusive of
Park entry fees and activities
Chimpanzee trekking permits.
Accommodation on full board basis.
Transportation in the vehicle and as well as chattered flights from Arusha to Kigoma and back to Arusha or Dar-es-salaam.