Tanzania beaches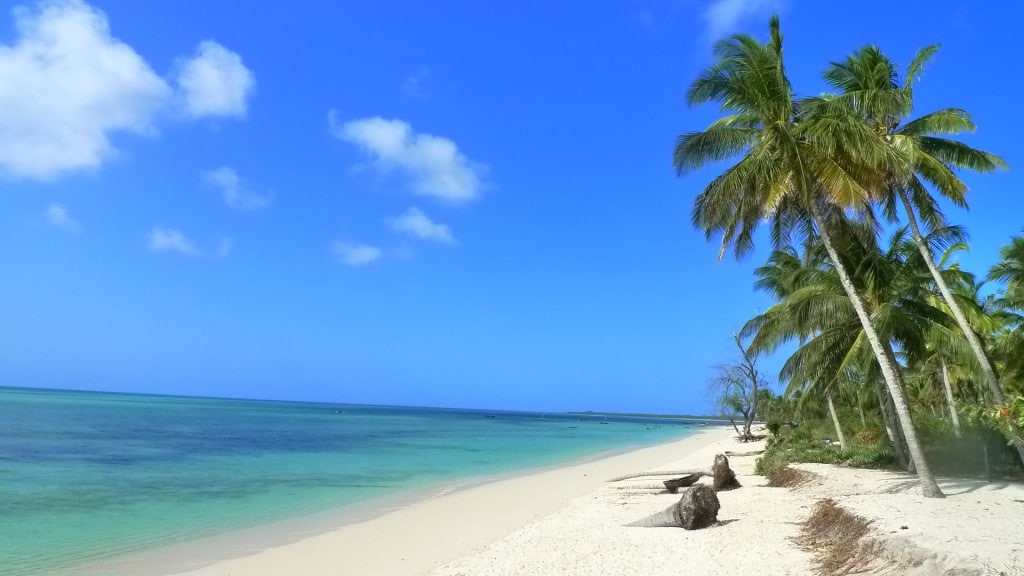 Tanzania beaches Tanzania as a country is a worldly recognized great tourist destination located in East Africa, this top notch tourist destination comprises of a wide range of tourist attractions and one of these attractions is a plenty of beaches. These beaches are exotic sites perfect to tourists looking for a peaceful relaxing retreat, beaches in Tanzania are a perfect destination for amazing water experiences such as scuba diving,  swimming, snorkeling and many more. Beaches in Tanzania include
Kendwa beach
Kendwa beach in Tanzania is one of the liveliest beaches located on the northwestern coastline of Unguja in a distance of 3 kilometers south of Nungwi Village, the magnificent beach overlooks the Daloni Island. Kendwa beach is currently one of the famous beaches in Tanzania attraction millions of tourists because of its beauty and numerous parties hosted on the beach thus offering a wonderful ambiance for individuals visiting it, Kendwa beach is the only beach in Tanzania hosting the monthly full-moon beach parties thus being an ideal beach for the party lovers.
Kendwa beach on the island's northwestern tip is open to visitors from 4 am – 6 pm, the is a quieter place with low tide range and white sands making it an ideal place for nature walks and swimming. The beach comprises of lots of bars, restaurants and hotels catering for tourists visiting the beach, these include white sand bungalows, Kendwa rocks and Sunset Bungalows.
Things do at Kendwa beach include parasailing, scuba diving, snorkeling, swimming, sunbathing and beach games like beach football.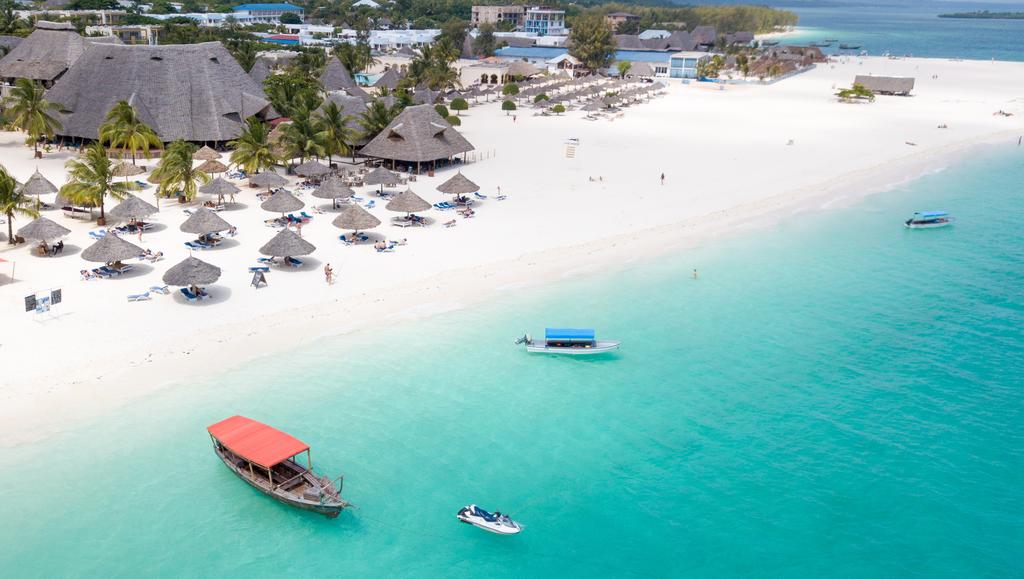 Jambiani beach
Jambiani beach is one of the best beaches in Tanzania situated along the coast from Paje beach, Jambiani beach is famous for its tranquility and it is a perfect spot for relaxation and enjoying the beautiful scenery. This beach is found on a small village which is endowed with amazing scenic sceneries most especially the breathtaking sunset, Jambiani beach attracts a huge population of tourists who come to the beach for various activities including cultural tours and cooking classes which are the highlights of the lodge.
Jambiani beach comprises of various beautiful places to stay while on this beach and they include Villaggi Seconda Stella, a Destra and Zanzest Beach Bungalows.
Jambiani beach is reached via Dala-Dala or Taxi hire, things to do at Jambiani beach include biking tours, cooking classes, big game fishing, scuba diving and cultural tours.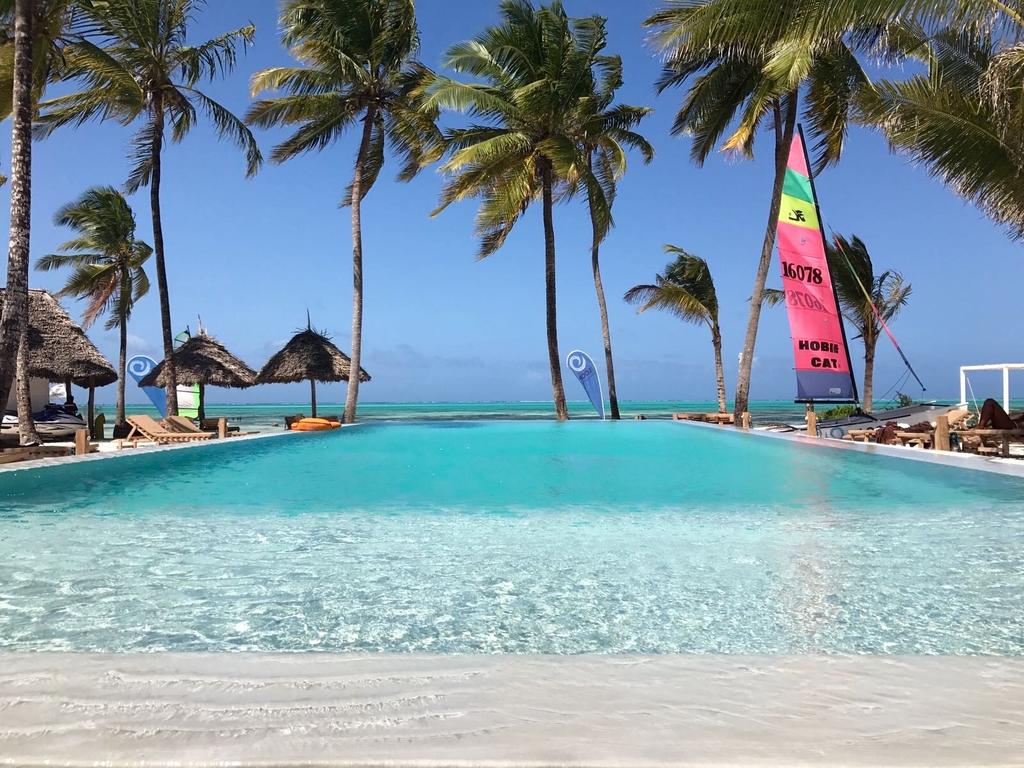 Prison island
Prison Island is a spectacular and scenic island surrounded by perfect blue waters located in proximity to Stone Town on Unguja also called Changuu, the island hosts historical significance as it was used as a slave port and quarantine station and many more. Prison Island comprises of trees, a giant tortoise sanctuary at the end of the island, a stunning beach and remains of the prison which no longer host prisoners.
Prison Island is visited on a one day trip and worthy visiting while in Stone town, at the island things to do include snorkeling, boat trip, nature walks and many more.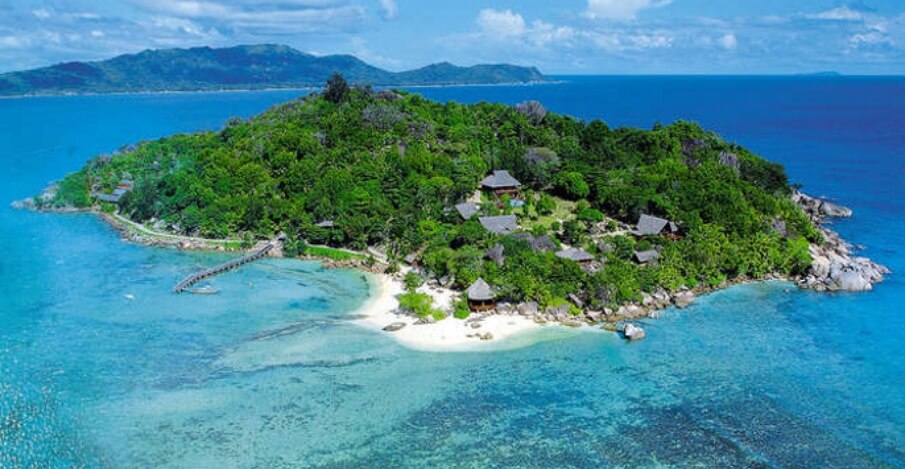 Mbudya island beach
Mbudya island beach is situated off the coast of mainland of Tanzania in just 20 minutes boat ride from Dar Es Salaam making it possible to be visited on a one day trip, Mbudya island beach is a perfect spot for escaping the busy life and streets of Dar Es Salaam.
Mbudya island beach is a beautiful beach consisting of pearly white sands and wonderful coral reefs in surrounding coral reefs, things to do in Mbudya island beach include snorkeling, swimming, diving, beach activities and enjoying local delicacies.
Nakupenda beach
Nakupenda beach is a great spot for diving experience in Tanzania situated in a short boat trip from Zanzibar's capital, Nakupenda beach is the most spectacular beach of all stone Town's beaches and it is named from a local Swahili word meaning "I love you". Nakupenda beach is made up of fantastic white sands and a variety of coral reefs offering a feeling of a paradise and it is an ideal spot for relaxing, swimming and snorkeling, when visiting this beach it is advisable to carry a parasol with you as there is no shade on the sandbank.
Nakupenda beach operates from 07 Am – 08:30 pm and it is reached using a short boat ride from Zanzibar capital, when at Nakupenda beach make it a point to wake up early to enjoy sights of dolphins. Nakupenda beach consists of numerous establishments catering for individuals visiting the beach, these include Park Hyatt Zanzibar and Double tree by Hilton hotel Zanzibar.
Things to do at Nakupenda beach include enjoying seasonal fruits and delectable seafood, snorkeling, diving, swimming, beach games and sunbathing.
Nungwi beach
Nungwi beach is a spectacular beach and of one of the 100 best beaches in the world as listed by CNN in 2014, Nungwi beach is located at the northern tip of Unguja island also known as Zanzibar in a distance of approximately 56 kilometers from Zanzibar town. Nungwi beach is a popular beach in Tanzania and tends to get overcrowded by both local and international tourists, this island comprises of bright white sands and warm waters making the beach ideal for swimming.
Nungwi beach offers an opportunity for tourists to enjoy an impressive sunset as waters get to be painted with dazzling color band including orange, yellow and red, other attractions at Nungwi beach include impressive sight of a fleet of dhows (local fishing boats) offering a perfect backdrop for fabulous pictures. This beach also hosts a turtle care center making it the only place with this kind of center.
Nungwi beach operates from 5 pm-7pm and it is reached using both private and public cars and buses or Dala-Dala, the beach consists of luxurious beach bars, plush beach front guesthouses and restaurants. Accommodation at this beach is got from Essque Zalu Zanzibar and Nungwi house.
Things to do at Nungwi beach include beach activities such as volleyball and football, diving, snorkeling, sunset cruise, sunbathing, swimming and visiting the turtle aquarium.
Paje beach
Paje beach is a fairly tale paradise crowned by dazzling beauty of white sands perfect for a peaceful getaway, Paje beach is situated on the east coast of Unguja in an hour's drive from Stone Town. This beauty paradise comprises of  a long strip of white sands which are bordered by perfect blue turquoise waters and palm trees providing shade from the scotching sun.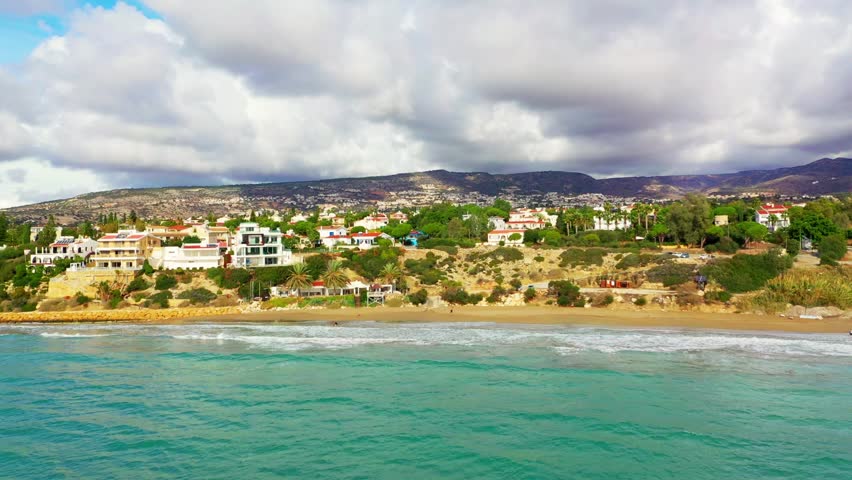 Paje beach is listed among the famous destinations in Tanzania for water sports and numerous beautiful restaurants and bars, this beach is also a perfect spot for peace and fun lovers. Paje beach posses extremely strong winds making it an idea beach for kite surfers which one of the things visitors of the beach can participate in, other activities to do on Paje beach include wind-surfing, diving, fishing, snorkeling, dolphin safari and swimming.
Paje beach is reached using a mini bus, taxi or local Dala-Dala, there is a couple accommodation establishments where visitors of Paje beach can stay and these include Zanzibar Ocean Blue Hotel, Jambo beach Bungalow and Cristal Resort.
Mafia Island
Mafia Island is one of an ideal destination for an adventurous retreat perfect for nature lovers and scuba divers. Mafia Island is situated off Tanzania coast/mainland south of Dar Es Salaam, this charming destination is nested by beautiful scenery and it is a home Humpback Whales and Whale sharks that is why it is listed among the most beautiful hidden gems of Indian ocean.
Mafia Island is one of the world's top destinations for Scuba diving which is one of the entertaining activities offered on this beach, other activities include afro whale safari, blue world diving, snorkeling, whale shark safari, swimming, sunbathing and beach walks.
Mafia Island is reached using a 30 minutes flight from Dar-es-Salam to Kilindoni airport serving Mafia Island, at Mafia island visits can stay at Kinasi Lodge, Lua Cheia and Ras Mbisi.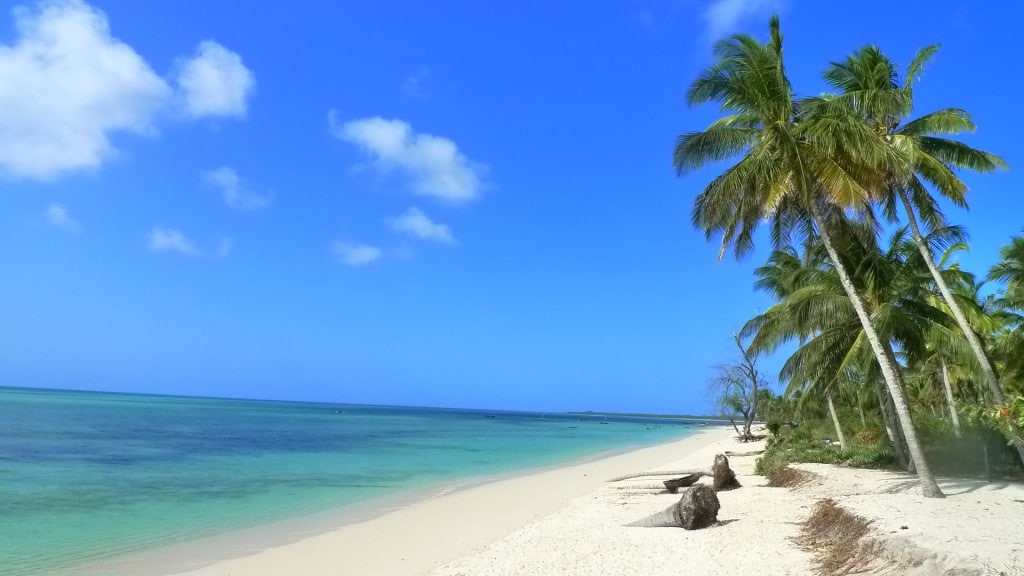 Bongoyo Island Beach
Bongoyo Island Beach is a fascination destination and a popular spot for snorkeling and sunbathing experiences, Bongoyo Island Beach is part of the Dar-es-Salaam Marine reserve located in a short boat ride from Dar-es-Salaam. Bongoyo island is an ideal destination for a one day experience, the island is uninhabited and there is no accommodation facility that is why it is impossible to stay overnight at the island.
Bongoyo Island Beach is a quite place covered in green trees and comprises of dazzling white stand, at this beach there is a few beach bars offering refreshments and visitors are advised to bring their own food and drinks.
Kipepeo Beach
Kipepeo Beach is a spectacular destination and a perfect gateway from the hustle-bustle life style of the city, this fascinating spot is located on the border of Dar-es-Salaam bordering traditional Vibanda building and thatched roofs situated among palm trees. Kipepeo beach derives its name from a local Swahili phrase meaning butterfly, this beach features a laid back and peaceful atmosphere and because it has no rocks and sea urchins it is a perfect spot for swimming.
Kipepeo beach offers a couple of activities to do such as Dhow snorkeling, sailing, dhow fishing trips, swimming, beach walks and Kayaking. Places to stay at while at Kipepeo beach include Sunrise Beach Resort, Villa Dahl and Hotel South Beach Resort.
Misali Island Beach
Misali Island Beach is a serene enchanting beach situated on the coast of Pemba Island, this beach is completely uninhabited by human settlements making it a perfect spot for peace lovers and adventurous individuals. Individuals on a visit to Misali Island Beach get to enjoy sounds of crashing waves, a peaceful lay down in the white sand beach and scenic sights of stunning coral reefs.
Misali Island Beach is reached using a boat ride from Wesha to the beach, at this beach tourists get to engage in sand games, swimming in waters, sunbathing and snorkeling. At Misali Island Beach tourists stay at Pemba lodge and Lala Lodge Pemba Zanzibar.
Mbezi beach
Mbezi beach is an insanely beautiful beach with beautiful sunsets, dazzling white sands and warm blue waters located between Indian and Bagamoyo Road, this beach is situated in a distance of 20 kilometers from the city centre of Dar-es-Salaam.
Mbezi beach is a perfect spot for nature and peace lovers , this beach consists of many nearby shopping locales enabling tourists to shop unique and beautiful souvenirs. At Mbezi beach visitors get to engage in sunbathing, sand walks, swimming and diving. Places to stay at include Ramada Resort and Hotel White Sands-the beach resort.