Ruaha national park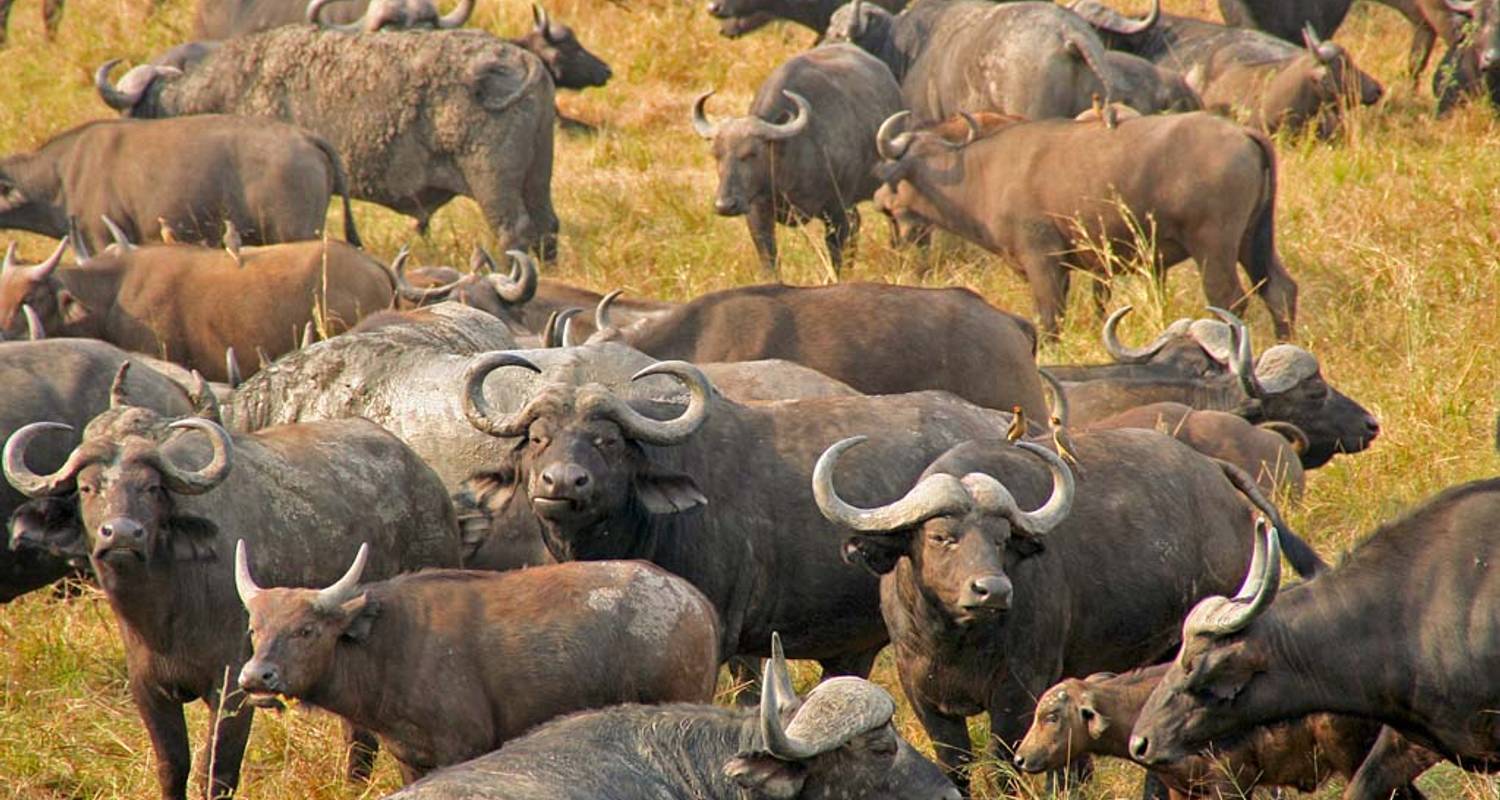 Ruaha national park is the biggest national park in Tanzania situated in the remote south-central region, this park lies in a distance of 130 kilometers from the great Kizigo-Muhesi ecosystem which comprises of Rugwe game reserve, Kizigo and Muhesi game reserve and Mbomipa Wildlife management. Ruaha national park stretches around an area of 20.226 square kilometers in size, the reserve lies in the East Great Rift Valley bordering Selous game reserve in the west, Serengeti national park in the south and approximately 455 kilometers from Julius Nyerere international airport found in Dar es Salaam.
Ruaha national park comprises of a variety of landscapes including rolling hills, rocky escarpments, vast open plains with the famous African Baobab trees and Ruaha River which is a permanent water source of the park. Ruaha national park derives its name from Ruaha River which flows through the park on the eastern boundary, the name Ruaha is a Hehe word originating from Ruvaha meaning river. Ruaha national park was first gazetted in 1910 by the Germany colonial masters as Saba Game Reserve, when Tanzania was taken over by the British colonial masters the name of the reserve was changed to Rungwa Game reserve in 1946. In the same year the southern portion of the reserve was gazetted as Ruaha national park and in 1974 a small section around the south-eastern part of the Ruaha River was added to the park. Ruaha national park is part of the great Rungwa – Kizigo-Muhesi ecosystem which covers about 4500 square kilometers, to make this park the largest park in Tanzania several areas were added to the park such as Usangu game reserve and various wetlands in Usangu basin.
Ruaha national park is recognized for being hosting the second largest lion population in the world with 10% of lion population left in Africa, the park is also a home to one of the 4 cheetah populations of East Africa with over 200 individuals. Ruaha national park is habitat to a variety of other wildlife species which include reptiles, and mammals, mammals include lions, cheetah, African wild dogs, leopards, stripped and spotted hyenas, impalas, elephants, bat-eared foxes, jackals, giraffes, zebras, elands, topis and many more. Reptiles in Ruaha national park include crocodiles, poisonous and non-poisonous snakes, monitor lizards and agama lizards.
Ruaha national park is an important birding area with over 574 bird species, these birds include crested barbets, black-collared lovebirds, goliath herons, Eleanor's falcon, fish eagles, vulture, red-billed hornbill, green-wood hoopoes, egrets, bee-eaters, yellow-collared lovebird, racket-tailed roller, pale-bellied hornbill and many more.
Ruaha national park is a transitional point for Zambezian vegetation featuring Miombo vegetation and Sudanian vegetation with Acacia vegetation, the plains of the park are crossed by a system of rivers which feed the park and it animals and are attract crowds of animals most especially in dry season. These rivers include great Ruaha, Mzaombe, Mdonya, Mwagusi and Jongomero. There is a series of natural hot springs in Ruaha national park which are associated with the base of the western rift valley escarpment, the hot springs include Mkwawa, Mwayembe, Makinde and Majimoto.
Safari activities to do in Ruaha national park
Game viewing
Ruaha national park is a perfect destination for game viewing experience as it hosts a huge concertation of wildlife species, animals in this park are live in the different vegetation zones of the park that are miombo, acacia woodland, baobab forests and open savannah. Game drives in Ruaha national park offered as morning game drive, afternoon game drive and night game drive. On this experience expect to enjoy sights of many animal species such as lions, elephants, leopards, cheetah, African wild dogs, leopards, stripped and spotted hyenas, impalas, bat-eared foxes, jackals, giraffes, zebras, elands, Topis, crocodiles and many more. These animals are best sighted around the banks of great Ruaha, Mzombe, Mdonya, Mwagusi and Jongomero rivers as they come to drink water.
Bird watching
Bird watching in Ruaha national park is one of an extremely interesting safari activity to do while on your safari, the park hosts over recorded 574 bird species which are found in various sections of the park. While on bird watching activity look out for birds like open-billed storks, black eagles, bare-eyed g0-away bird, yellow collared lovebirds, speckle-fronted wavers, D'Arnaud's barbet, white headed buffalo weaver, blue-capped cordon-bleu, red-billed hornbill, miombo grey tit, thick billed cuckoo, Schalow's turaco, spot flanked barbet and many more. Bird species in Ruaha national park are easily spotted most especially on the banks of Ruaha River and since the park is one of the migration routes for Eurasian and Paleatric birds expect to see some of them.
Walking safari
Ruaha national park is an amazing safari to visit on a walking safari offering numerous dimensions of the park, on foot you get an opportunity to visit various parts of the park including the one not accessed by vehicle. Walking safaris are done under the guidance of an experienced ranger and are offered in sessions that are short walks and long walks, short walks last for 1-4 hours and long walks last for more than 5 hours. On this experience you will enjoy sights of animals, birds, visit river banks and enjoy panoramic views of the park include the towering baobabs.
Where to stay in Ruaha national park
In Ruaha national park there is a wide range of accommodation establishments offering a place to stay to tourists visiting the park, these establishments are of luxury, midrange and budget. The category of an accommodation establishment determines the kind of facilities and services offered to the visitors, accommodation facilities in Ruaha national park include Jabali Ridge lodge, Ruaha River Lodge, Ikuka safari camp, Mwagusi safari camp, Tandala camp, Ruaha Hilltop lodge, Jongomero tented camp, Granda Ruaha tented lodge, Mdonya Old River camp, Tourist cottages, Rest House and many more.
How to get to Ruaha national park
Getting to Ruaha national park is done into ways that is by road and air, by road Ruaha national park is situated in a distance of 448 kilometers from Dar-es-Salaam from which most safari safaris to the park begin. From Ruaha national park is a drive of about 9 hours and from Mikumi it is a distance of 320 kilometers and about 5 hours of drive.
By air daily chartered flights are offered by various airlines such as Coastal Aviation, Auric Air, and Safari Link from Arusha airport in Arusha city or Julius Nyerere international airport landing at Msembe and Jongomero airstrips serving the park.